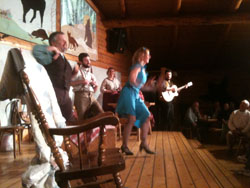 It's the times we laugh so hard, we can't help but cry. It's all the inside jokes and " remember whens". These, the reasons we're best friends, the reasons we love, and the reasons we need each other. Weather your best friend is human, puppy, or a cat, love your friend; give, and receive, but never take. It was a friend who saw the pain in my eye, that over the years blurring through the decades; years that mean little, and moments that mean it all. Friends come and go within those moments, but every now and then, someone special comes along and in a moment of time, the pain that once was, is but just a blur lost in the years with little meaning. To those few but precious friends who cared, guided, loved and beleived in me, Thank You
Share Your Story with us
on Childabuse.com
Thank you!
for helping my little brother
by Gregory Chase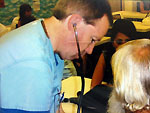 While attending the University of California Medical Scholars Program I was asked to mentor 1st and 2nd year medical students (I am an emergency med physician assistant, now attending medical school) as they volunteered at our local homeless clinic. It was in this small clinic, that I came face to face with the reality of homelessness. Children, kids who live on the streets right here in America! Day in and day out groups of small children arrive with their homeless parents needing a meal and a free medical screening from the attending physicians and students. One day a little 6 year old girl came up to me, and said: "thank you for helping my little brother (he was just 4) smile and feel better." As she spoke to my student and I a small tear brimmed and rolled down her cheek, both my student and I could not hold back; we both hugged our little patient, tears streaming. Ever since this day my heart has been gripped by the needs of the hungry, thirsty, strangers who with their children live on our streets right here in middle America. Today as I step into the homeless clinic, I scan the gathering of homeless patients quickly spotting the children amongst them, and there she is, we share a smile from across the room. I know it will be a good day! The kids who come to us whose only possession is the hope in their pockets, have come amongst friends and future doctors who care. I feel my heart lift, my life has a renewed sense of purpose; today I have the honor of giving back to the men, women, and their children who come to us for a meal, a caring touch, and a smile.
Share Your Story with us
on Childabuse.com
A Father
Pitching for His Son
by Gregory Chase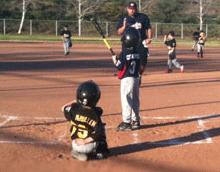 While waiting for a haircut, at a local barber shop, a well dressed man came in with a flyer in hand stepped to the counter and asked the lady if the shop could help donate for his son's baseball team; he proudly announced that his son was on the Riverside (California) Poly High School Baseball team- visit www.polybaseball.com. The clerk behind the counter was not sure if they could donate a haircut or not, undeterred he requested to speak with the owner or manager. The manager/owner agreed to help him and his son's team out. I knew watching this man he loved his son, spoke of his wife, family with pride; I had the pleasure of briefly meeting him, and knew I met a real man who goes to bat for his family, son and wife. So if you're ever in Riverside, California or just surfing the net see where real men love their children at Polybaseball.com There's nothing like a father's love.
Share Your Story with us
on Childabuse.com