Lindsey Baum
missing since 2009
by Richard Thompson
KROTV.COM Seattle, WA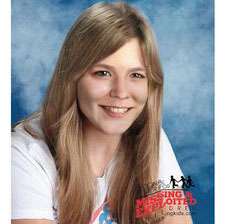 MCCLEARY, Wash. - An age-progressed photo of Lindsey Baum was released Wednesday, the four-year anniversary of the date of her disappearance. This image is "Age-Progressed" to age 14 years.
She was just 10 years old
Baum was last seen at approximately 9 p.m. on June 26, 2009, while she was walking home from a friend's house in McCleary, WA. She was just 10 years old.
The photo, which depicts Baum as she may appear at age 14, was released by National Center for Missing and Exploited Children.
Baum's mother provided photos of herself and Baum's father to the organization and experts created the age-progression photo using some of their features. Police said they have no suspects in the Baum's disappearance, although they have interviewed thousands of people and dozens have been considered "of interest."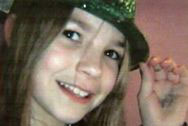 Here is an uncut home video of Lindsey Baum age 10 click here>>
Anyone with information about Lindsey's disappearance should call the National Center for Missing and Exploited Children at 800-843-5678 or the McCleary Police Department at 360-533-8765.
ABOUT THE AUTHOR
Richard Thompson is responsible for covering important issues and events impacting this critical region of western Washington KIRO-TV's South Sound Bureau, located in Seattle, WA. For more information about Richard Thompson and his other articles, go to www.kirotv.com e-mail Richard here http://www.kirotv.com/mailfriend/300/510/c1cd34397f/.